Hey, are you ready for your Erasmus in Budapest?
How could you, right? Well, we will be here helping you through this journey, by several events. As every semester, ESN Corvinus starts with an opening week, the Landing Days held for their Erasmus students. It's right before Orientation week, at the second part of August/January. What is this good for? If you don't have a flat yet, or need one more flatmate, maybe just want to visit some pubs and clubs with your future classmates - this is your chance!
Following the Landing Days, we will meet on the Orientation Week. During the week we have various programs (sightseeing, campus tour, beeryoga etc.) and on Thursday, we will have the Orientation Day and Evening.
International Dinner
Attention Foodies! At the beginning of each semester we organize a magnificent night where you can not only show off your cooking skills but also introduce us the gastronomy of your country. And of course, try new, exciting dishes of other cultures! The International Dinner is a tradition in ESN and we guarantee that you are going to be amazed by it, so if you want to show the world how the food in your country tastes like or you have amazing beverages everyone needs to try, make sure you bring them with you and participate!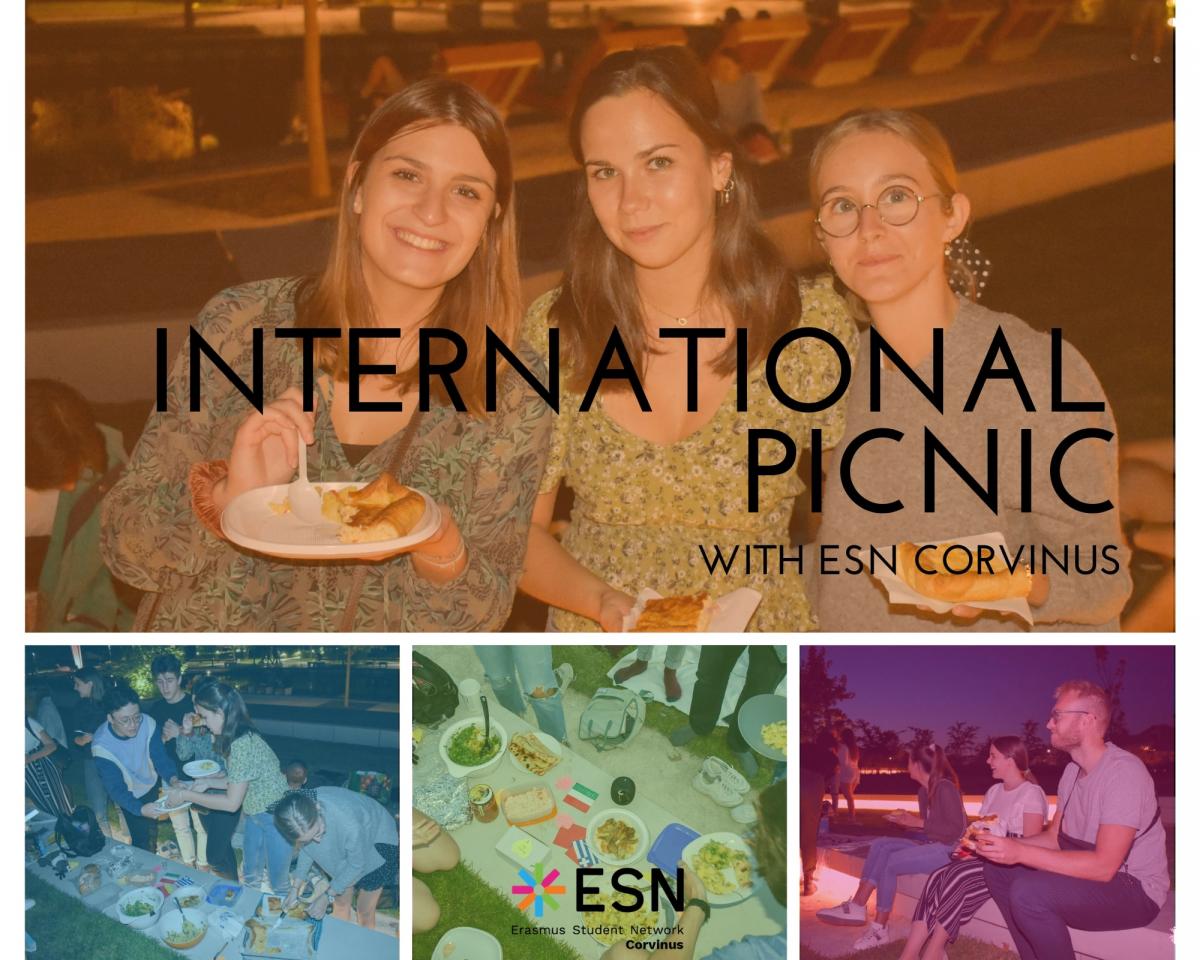 Day Trips
Hungary is a truly hidden-gem in the heart of Europe, and it's much more than just Budapest.  For this reason ESN Corvinus dedicated itself to show you the Hungarian countryside as well! From time to time during the semester we are going to organize you Day Trips, when we will hop on the train in the morning, then show you around in a specific town and later that day we will return to the capital. In the Autumn Semester 2023 our first Day Trip will take place at Szentendre which is famous for its cultural heritage and colourful streets.​
Check the current month's events here: https://corvinus.esn.hu/calendar/month/2023-10